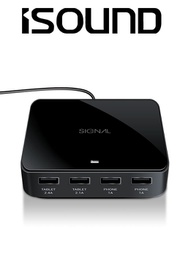 ISOUND POWER STATION 4 - BLACK
10.900

 K.D.
5.500

 K.D.
10.900

 K.D.
You Save :
5.400
 K.D.
(50%)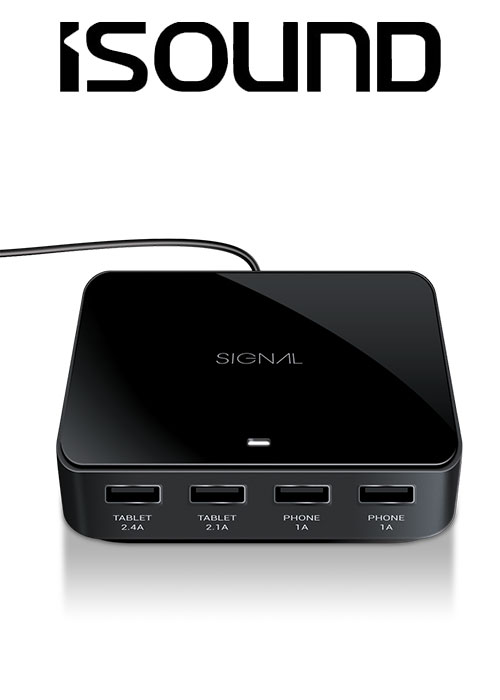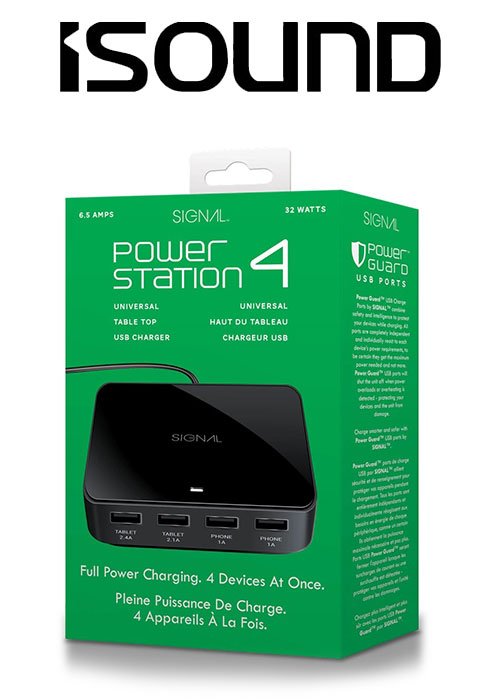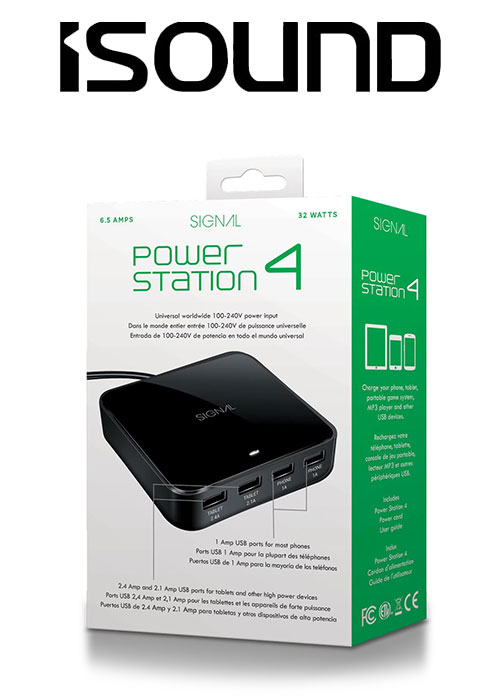 ISOUND POWER STATION 4 - BLACK
1
---
---
Power Station 4 charges up to four USB devices simultaneously. Power Station 4 delivers 2.4 Amp, 2.1 Amp and 1 Amp on four outlets. Stylish premium black lacquer finish is a perfect accent for your desk or countertop. AC power built-in, no unsightly "power brick" that adds unnecessary clutter. Robust, high quality materials and design. Charge your phone, tablet, portable game system, MP3 player, and other USB devices. Power Guard™ USB Charge Ports by SIGNAL™ combine safety and intelligence to protect your devices while charging. All ports are completely independent and individually react to each device's power requirements, to be certain they get the maximum power needed and not more. Power Guard™ USB ports will shut the unit off when power overloads or overheating is detected - protecting your devices and the unit from damage.
Features 

• Universal worldwide 100-240V power input
• (1) 2.4 Amp USB port for full speed charging for higher amperage devices
• (1) 2.1 Amp USB port for full speed charging for most tablets and large smartphones
• (2) 1 Amp USB ports for charging smartphones and accessories.
• Made with Power Guard™ USB ports by SIGNAL™
• Simultaneous full speed charging
• Compact design to prevent tabletop clutter