Logitech G19s Gaming Keyboard
53.000

 K.D.
53.000

 K.D.
53.000

 K.D.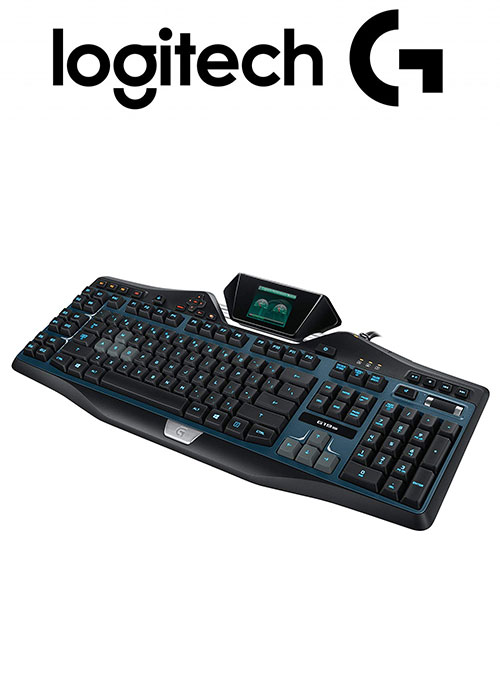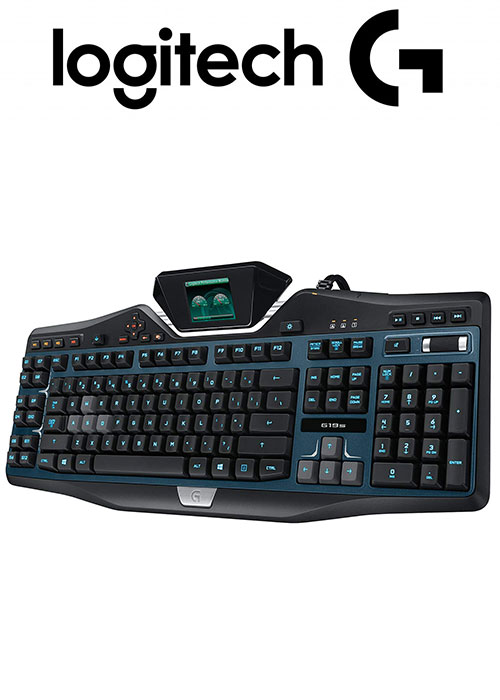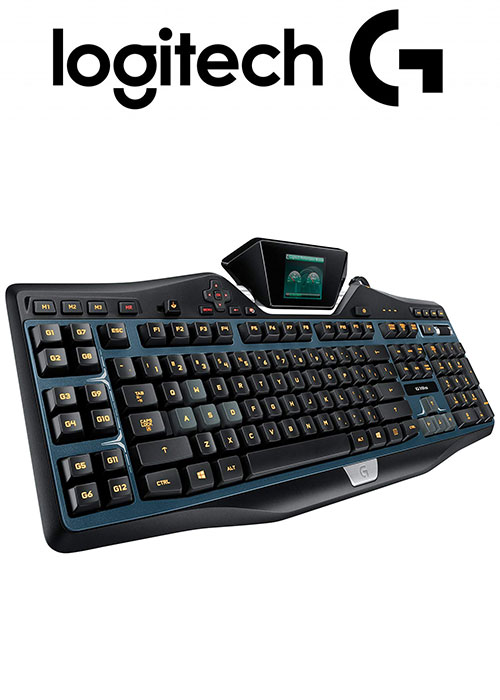 Logitech G19s Gaming Keyboard
1
---

---
Logitech G19s Gaming Keyboard
Settle for nothing short of everything.

Harness the power of greater intelligence with a keyboard for gamers who don't know what it means to have too much information. A GamePanel color screen feeds you a steady flow of vital intel. Programmable G-keys simplify complex actions. Take your game to higher levels with advanced technology to light your way forward.
Color GamePanel tilt screen for in-game stats, player data and more
Customizable multi-color backlighting
12 programmable G-keys enable up to 36 unique functions per game
Two high-speed USB ports for peripheral devices
Multi-key input with anti-ghosting
advanced surface materials for added comfort and durability
works with windows 8, windows 7 or windows vista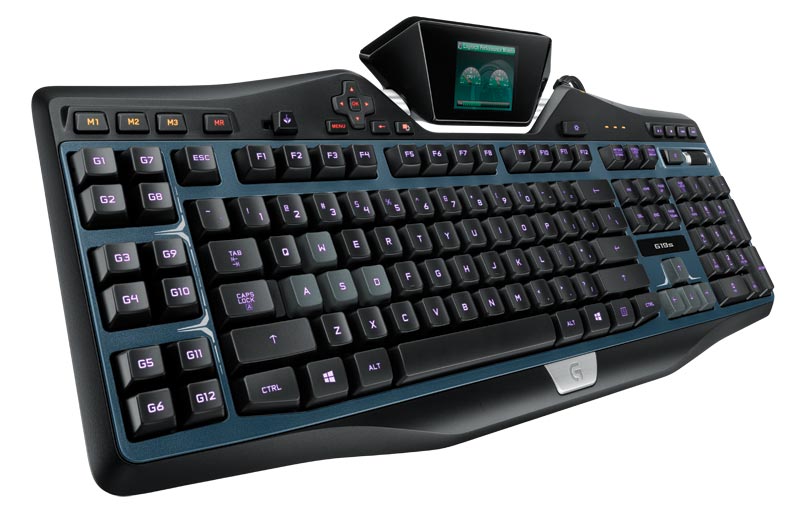 Color GamePanel keeps you fully informed

Feeds you real-time game stats, background system information and VoIP communication data
Displays video playback and image slide shows
Add community-developed applets or your own
Brilliant full-color LCD screen for an easy read in the dark
Tiltable design adjusts to just the right viewing angle
Custom-color backlighting

Low-light play is easy with personalized lighting
Ability to assign a unique color to each profile, profile mode and mode style in the same game
16 million RGB color choices
Lets you know which mode you're in without looking down
12 programmable G-keys to act fast

Complete complex actions simpler and faster.


Configure up to 36 unique functions with 3 modes and macros per key
Record single keypresses, complex macros or intricate LUA scripts on the fly without leaving the game
Lets you instantly switch DPI levels, open microphone channels, and even send a text broadcast to your team
Two high-speed powered USB ports

Easy to transfer data to and from peripherals like MP3 players and flash drives

Doubles as a charging station for battery-powered devices
One-touch media controls

Instantly access volume and full media playback controls

No need to search for function keys
Advanced surface materials

Durable hydrophobic coating helps keep hands from sticking to the palm rest

Double UV coated keys for extra long life

Fingerprint-resistant faceplate helps maintain a fresh look