 KROM KAPPA STEREO RGB GAMING HEADSET
6.500

 K.D.
6.500

 K.D.
6.500

 K.D.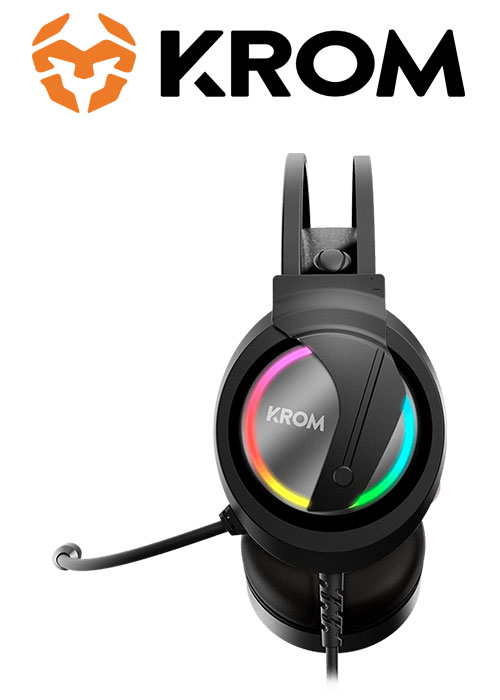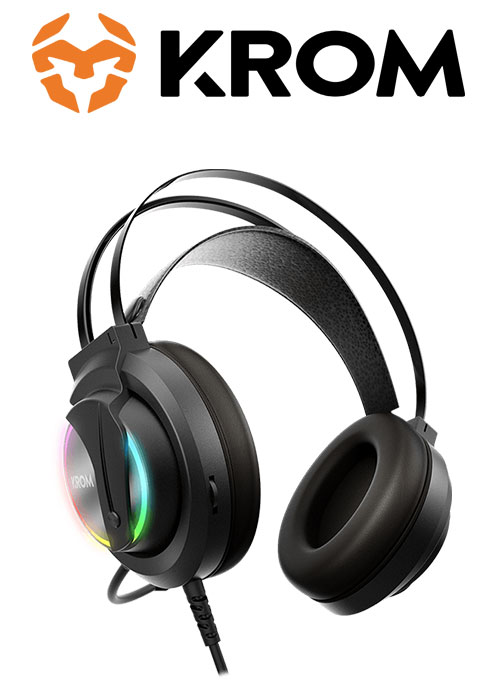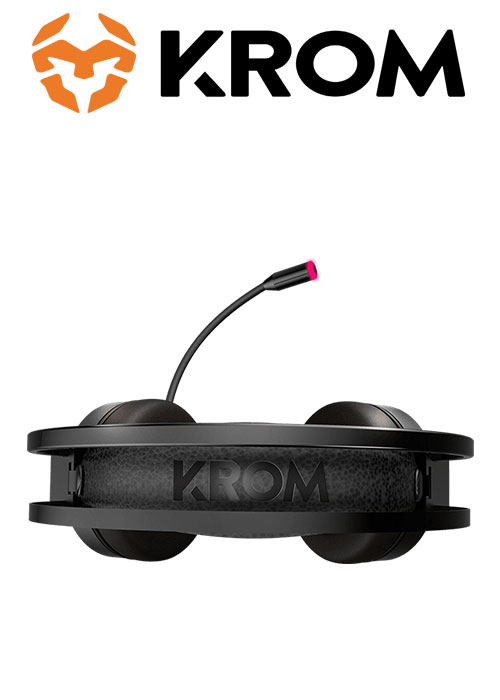 KROM KAPPA STEREO RGB GAMING HEADSET
1
---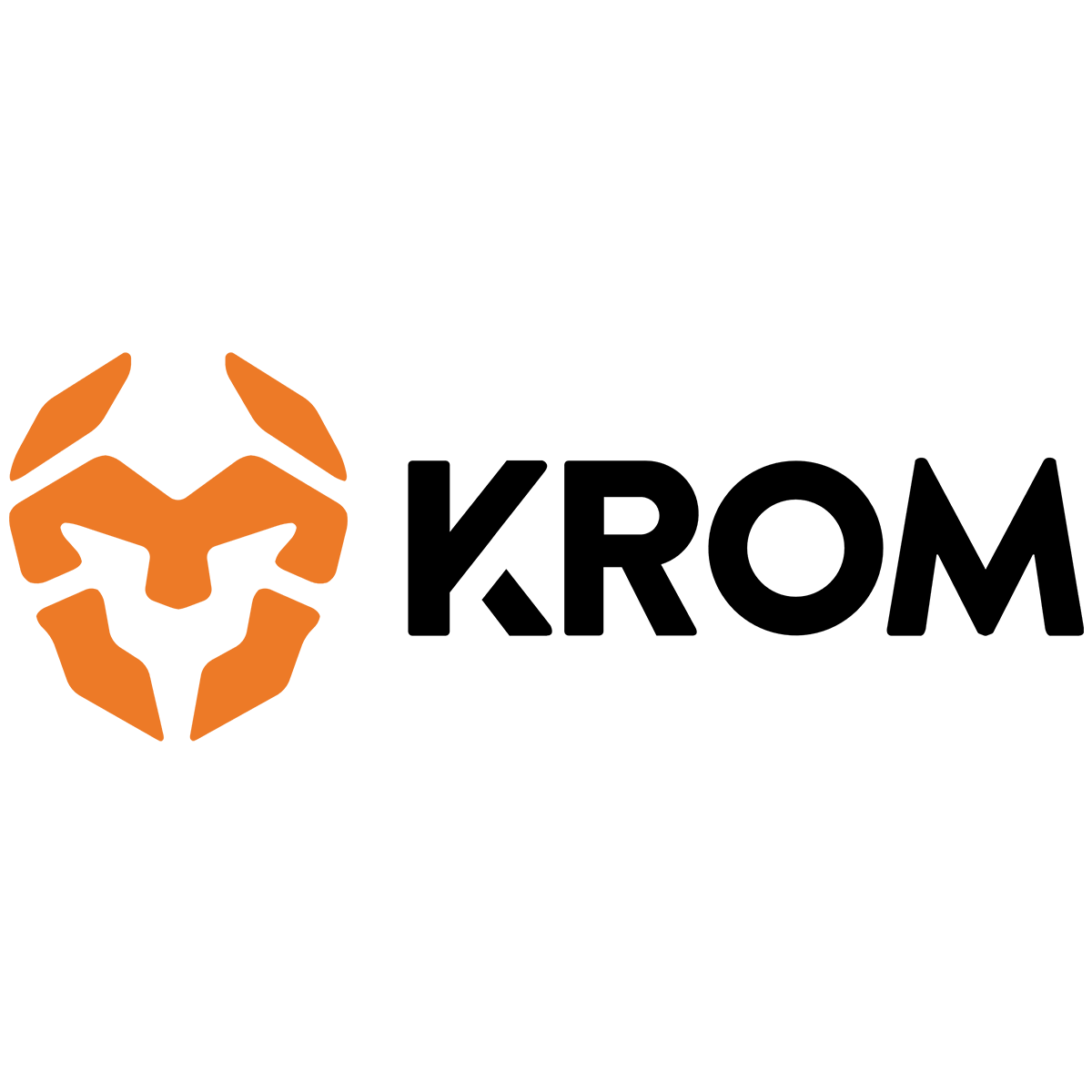 ---
KAPPA
Padded, comfortable, lightweight. Krom Kappa has it all to be the ideal mate in long gaming sessions. With these ergonomic headphones with a microphone and RGB lighting for PC, the place where your enemy is will not be a secret for you thanks to its high sound quality.

High sound quality 50 mm drivers
Flexible microphone
RGB rainbow lighting effect
Ergonomic design with adjustable headband
PC compatible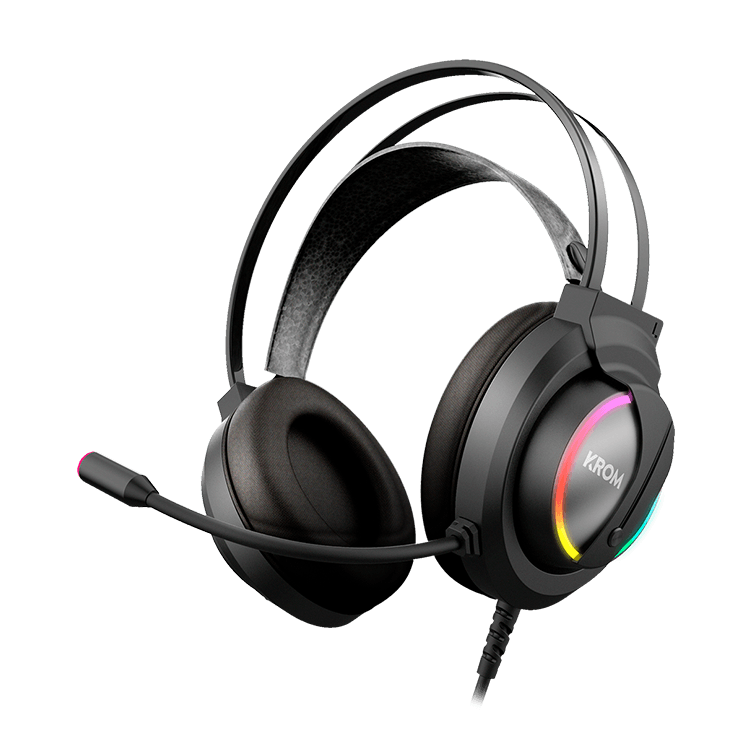 | | | | |
| --- | --- | --- | --- |
| STEREO SOUND | RGB RAINBOW LED LIGHTING | GREAT COMFORT | FLEXIBLE MICROPHONE |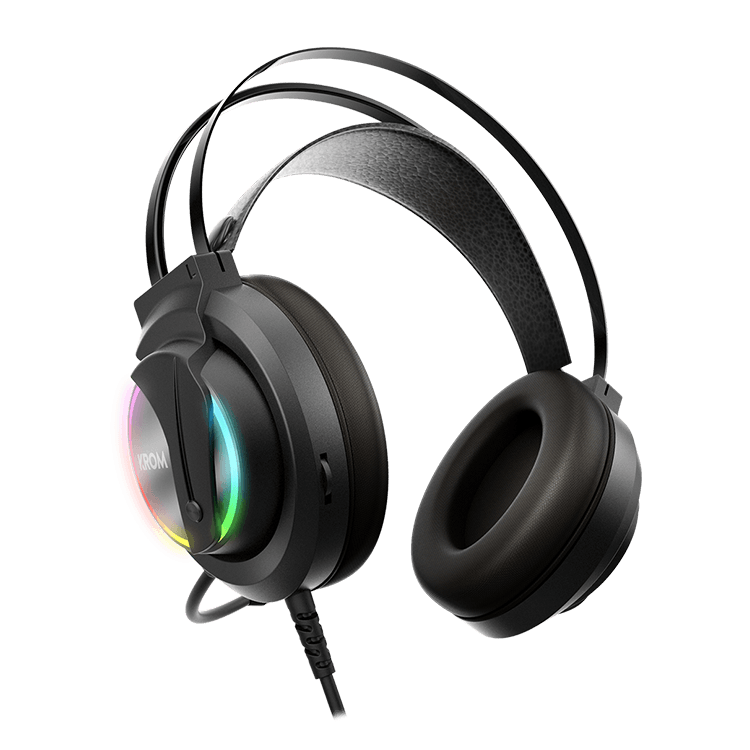 You will listen before anyone else

Krom Kappa has a stereo sound thanks to its 50mm drivers that deliver high-quality, immersive and accurate audio. With them you will have the entire controlled gaming environment; your opponents will not surprise you unwares thanks to their surround sound that will allow you to hear from the lightest footstep to the most thunderous explosion with clarity.

Adjust the volume without distraction, on the go, by turning the wheel on the left earcup, easily adapting to the demands at every moment of the game.
Lasting comfort

Kappa has a comfortable adjustable and padded headband with an ultralight structure. It has been designed not to squeeze, also thinking about those gamers who use glasses for long games.

Its built-in microphone picks up voice accurately. With omnidirectional pickup, so you can always be heard loud and clear, it is also flexible, allowing you to adjust it to the desired distance for the best communication.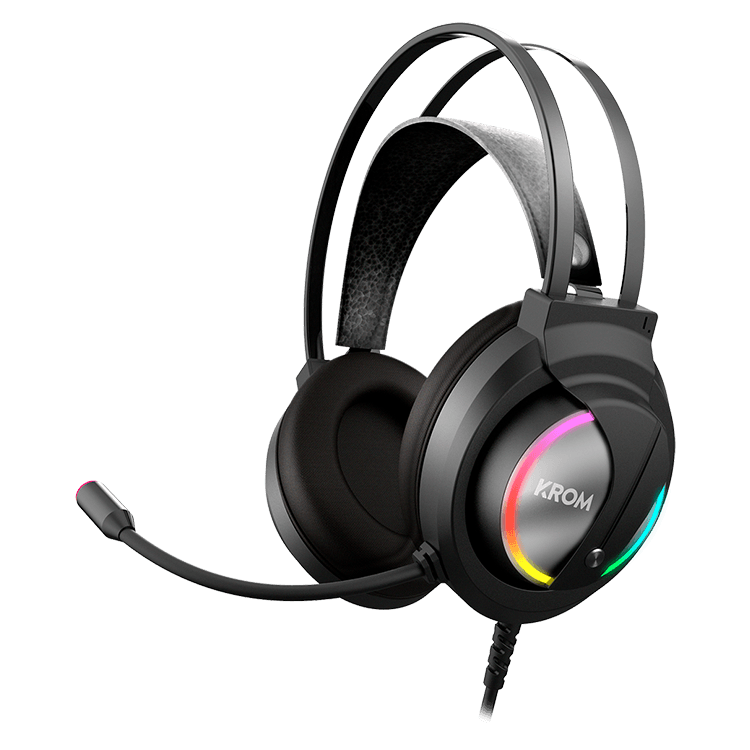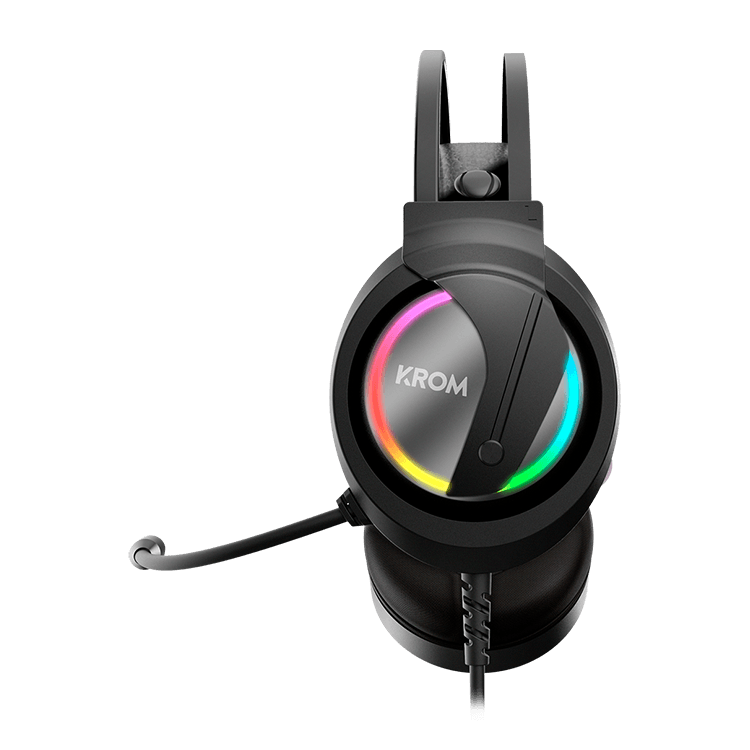 Good sound in full color

Simple and elegant design, with an optimal sound, it is perfect to complete your setup, achieving a most impressive effect, living a most complete experience.
KAPPA
STEREO RGB GAMING HEADSET
Extra soft and comfortable headband
50 mm drivers with excellent sound quality  
Omnidirectional microphone with flexible body  
Volume control on the back of the headset  
Specifications
---
Features:

High sound quality 50 mm drivers
Volume controls located on earcup
Lightweight adjustable headband for comfortable game sessions
RGB rainbow lighting effect
Headphones
: 

Drivers: 50 mm
Frequency Response: 20 Hz - 20.000 Hz
Impedance: 16 Ohm +/- 15%
Sensitivity: 119dB/mW
Microphone:

Directivity: Omnidirectional
Frequency response: 50 Hz - 10.000 Hz
Sensitivity: -38 +/- 3dB
Impedance: ≤ 2.2k Ohm
Compatibility: PC
Connector:


USB
3.5 mm jack
Cable lenght: 210 cm
Dimensions: 216 x 250 x 103 mm