 PS4 UFC 4 R2 Arabic
16.500

 K.D.
16.500

 K.D.
16.500

 K.D. PS4 UFC 4 R2 Arabic
2
---

---
NEW VENUES
Bang it out in the backyard or surround yourself in the storied tradition of the Kumite — both are possible in the all new locations of UFC 4. Plus, fight at UFC Apex and Action Avenue. Whether you're inspired by backyard brawlers or underground warriors, your fighting style will be shaped by these all new, immersive environments.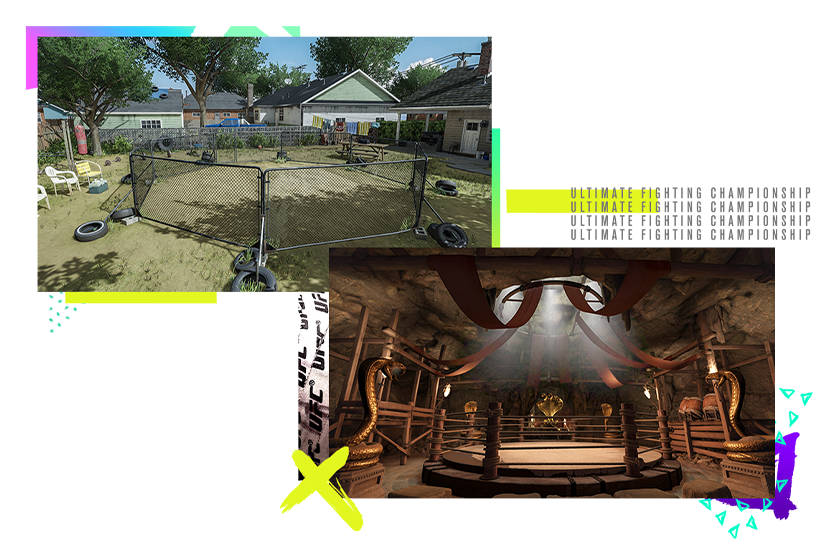 BLITZ BATTLES
This fast-paced mode pits you against other fighters online, competing in a round-based rapid-fire tournament. A constant rotation of rulesets keeps the experience fresh and the competition hot.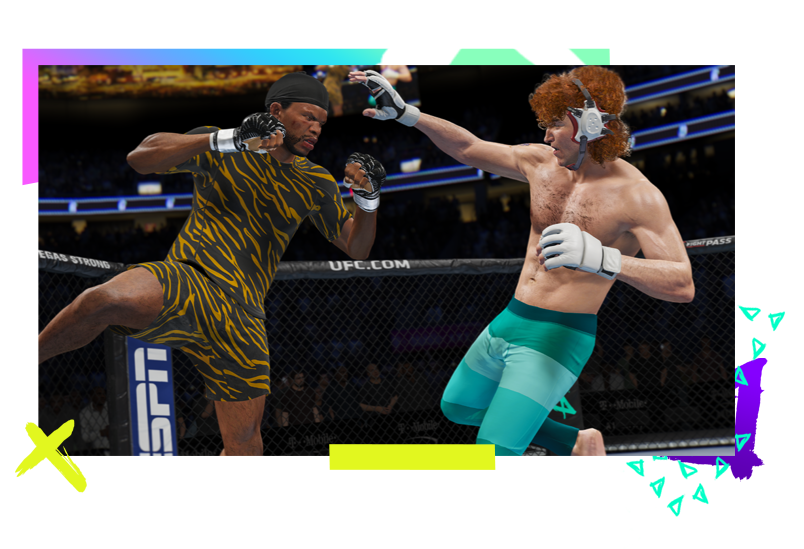 Fluid Clinch Control
UFC 4 introduces Real Player Motion Technology (RPM Tech) into the art of the 'clinch', creating a fluid experience driven by positioning and physical context.  
Takedown Overhaul  
UFC 4 introduces RPM Tech into takedown gameplay as well. With a multitude of new takedown animations, players will feel a larger spectrum of outcomes, driven by user control and fighter attributes.  
Devastating Ground And Pound  
With the ground and pound overhaul, UFC 4 puts you in more control of postured-up scenarios, giving the striker more tools to aim and pick their spots and the defender access to more tools, like head movement and well-timed counter transitions.   
Coach Davis

Coach Davis is our new interactive coach character that will guide you on your journey to the top of the UFC.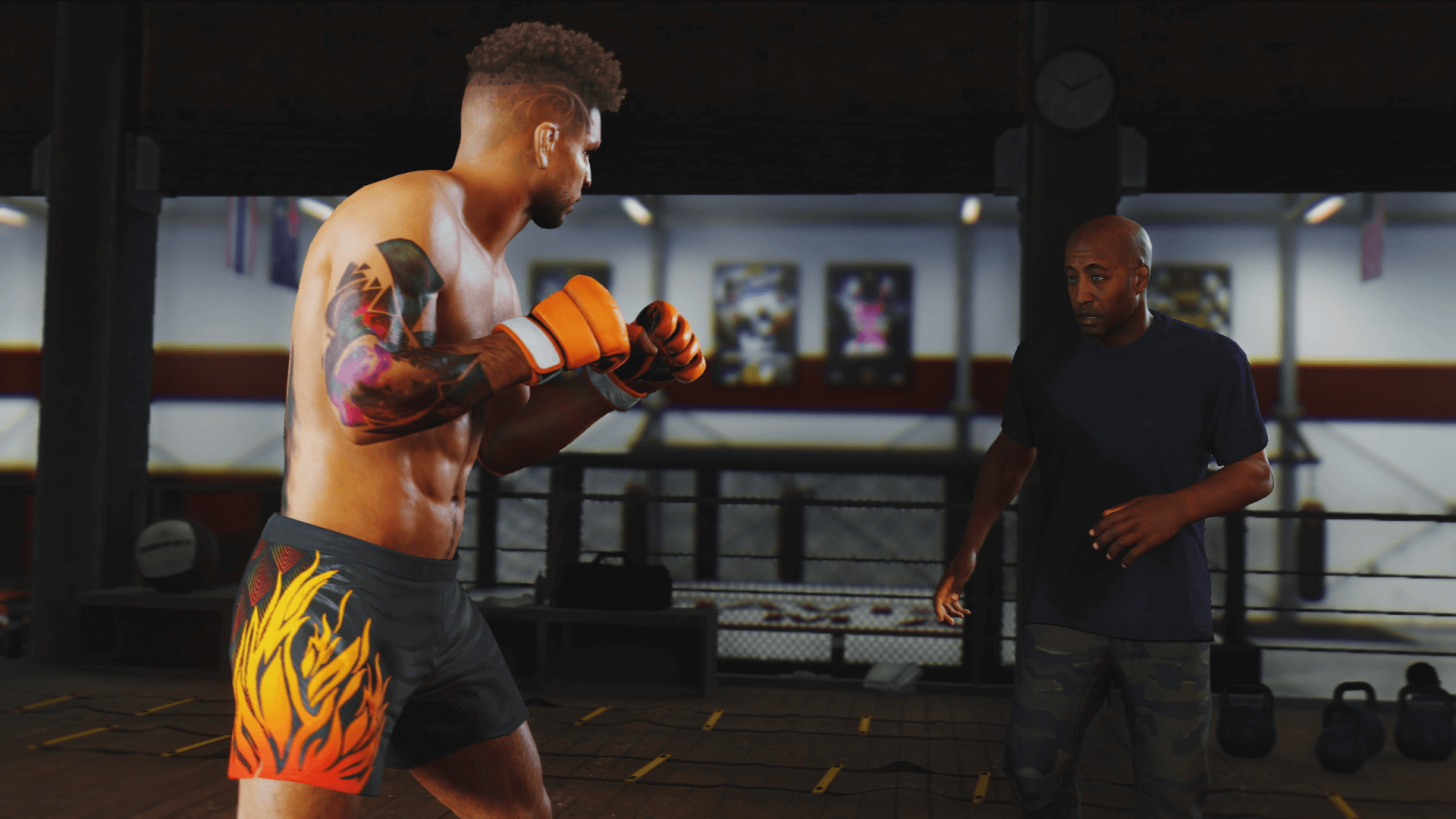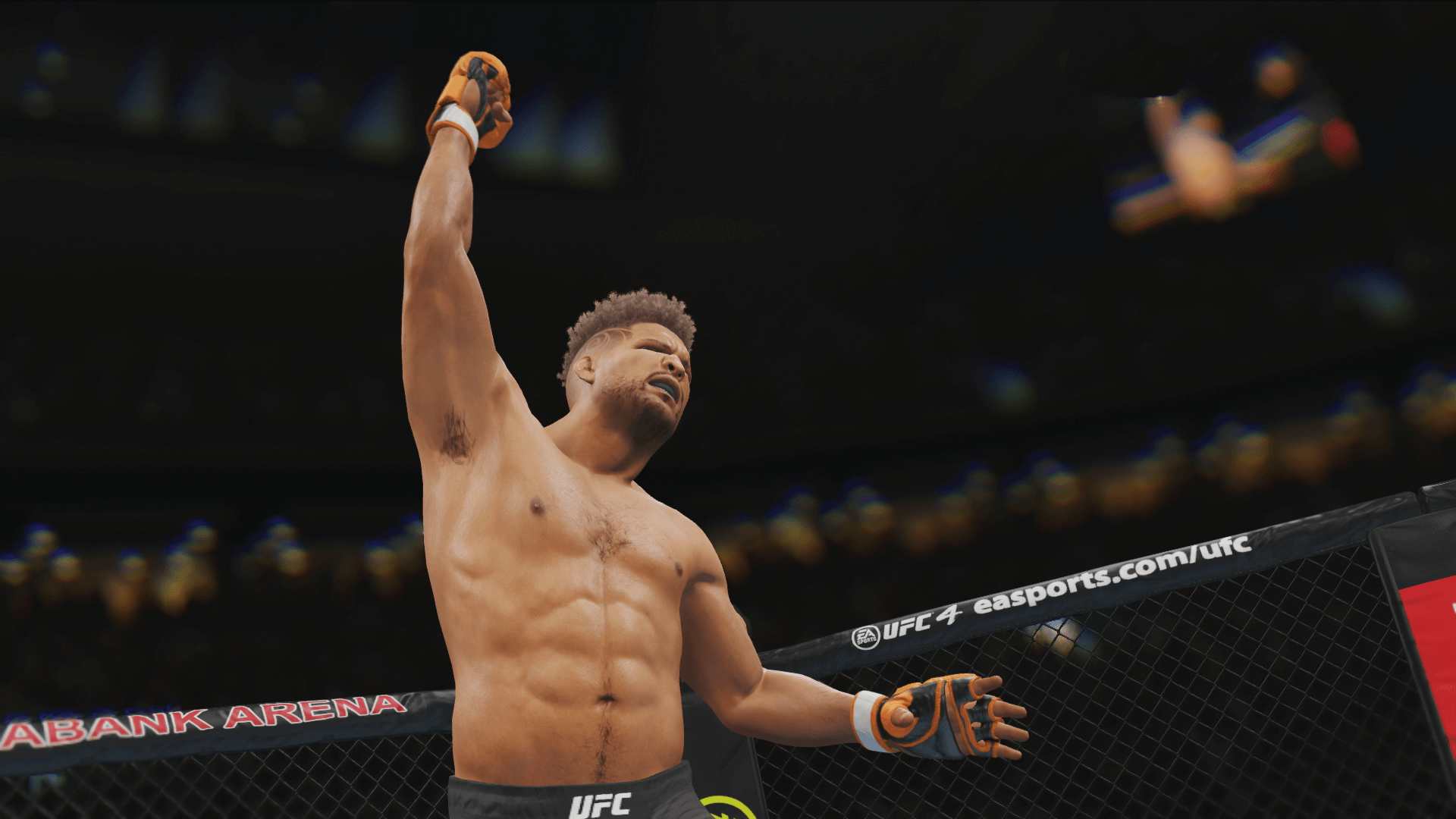 Fighter Evolution
Your fighter will grow and improve based on the decisions you make in the gym and in the Octagon. Depending on your tendencies in training and in fights, your fighter will begin to become more proficient in the attack styles you use more often. So if you want to be a great striker, throw more combos — and if you want to be a great wrestler, take it to the mat!.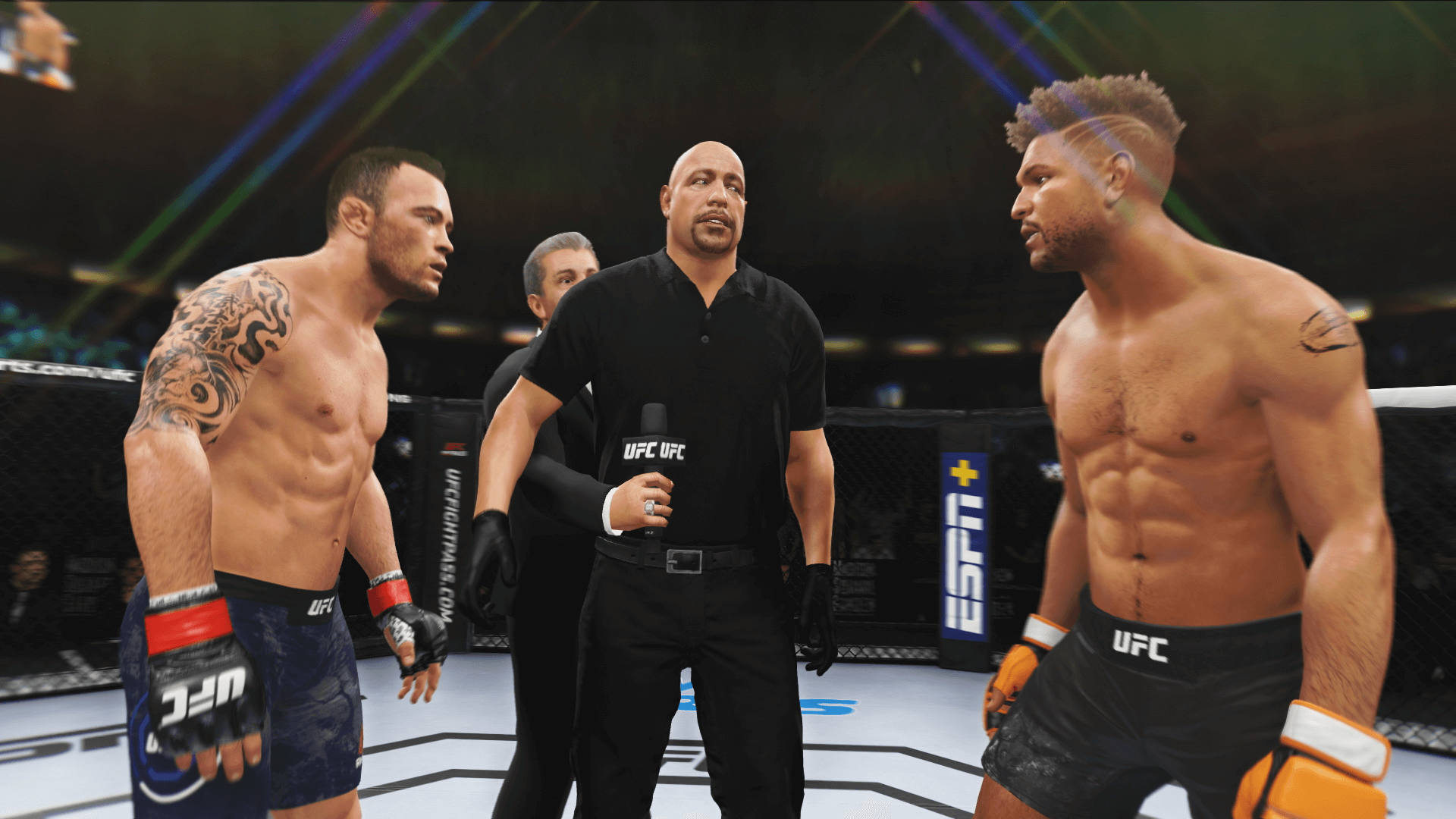 Relationship System
Interact with fans, fighters and promoters to shape your reputation and career. Call out opponents on social media, pick up some moves from sparring partners and shape your story. Will you be a hero or a villain?
Learn From The Best

If you want to fight like a UFC champion, you've got to train with UFC champions. Invite other fighters to your camp and you'll pick up on their habits, styles and techniques. Want to become a better grappler? Bring Khabib to camp. Want to throw heavy hands? Spar with Masvidal. Just like in a real fighter's career, your training partners will rub off on you and influence your style.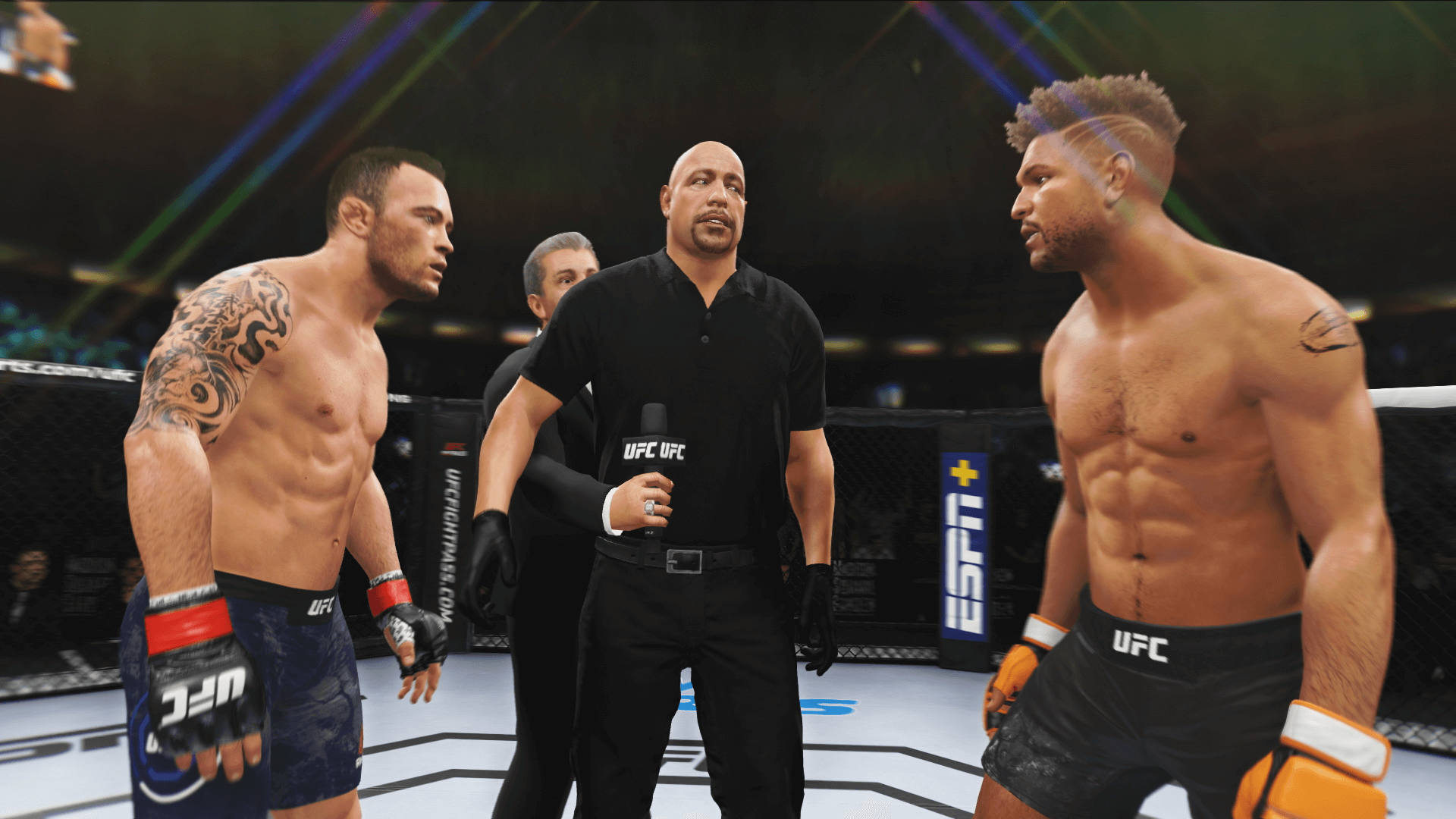 Pick Your Path

Will you fight in the amateur circuit, build your name in the World Fighting Alliance, or get your shot in the spotlight on The Contender series? The choice is yours — and each decision affects your ascent to the top.