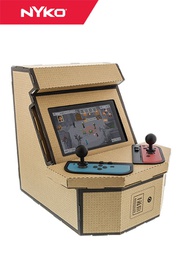 Nyko NS Pixelquest Arcade Kit
9.900

 K.D.
9.900

 K.D.
9.900

 K.D.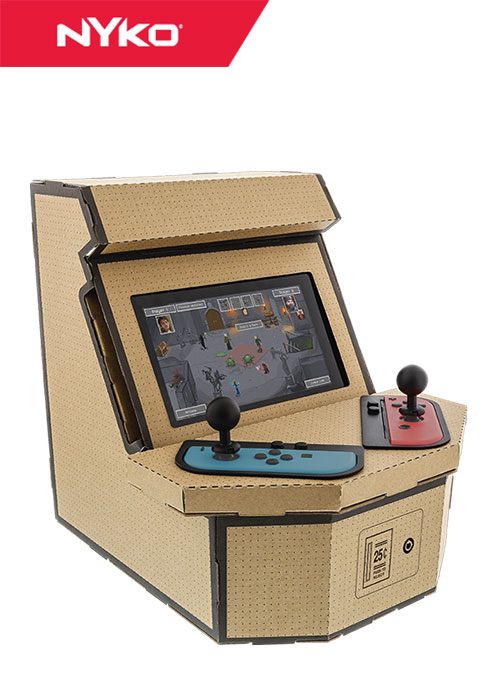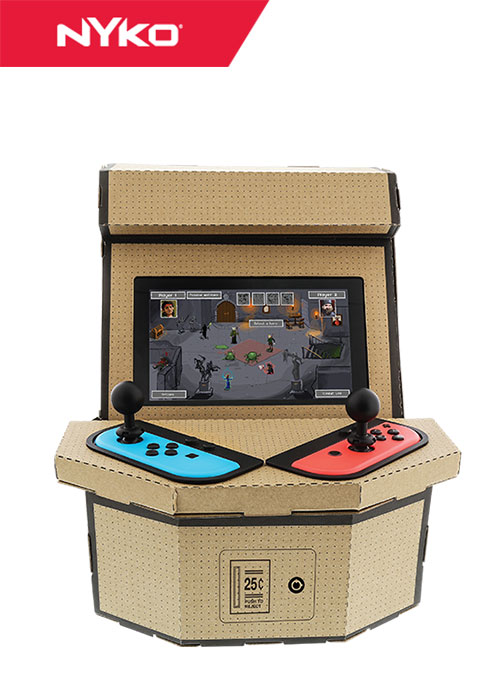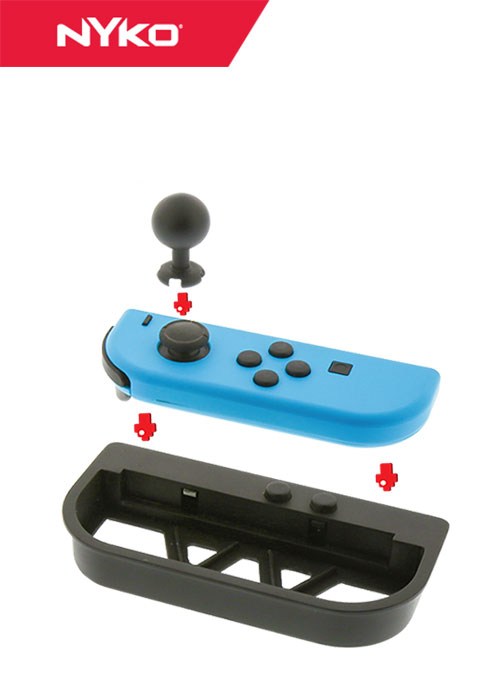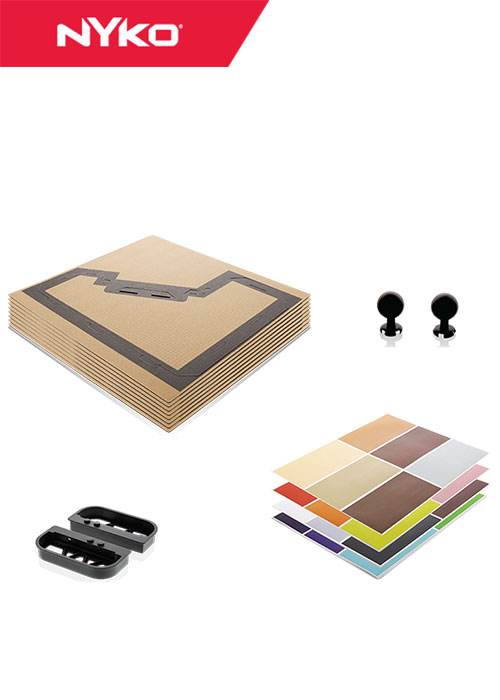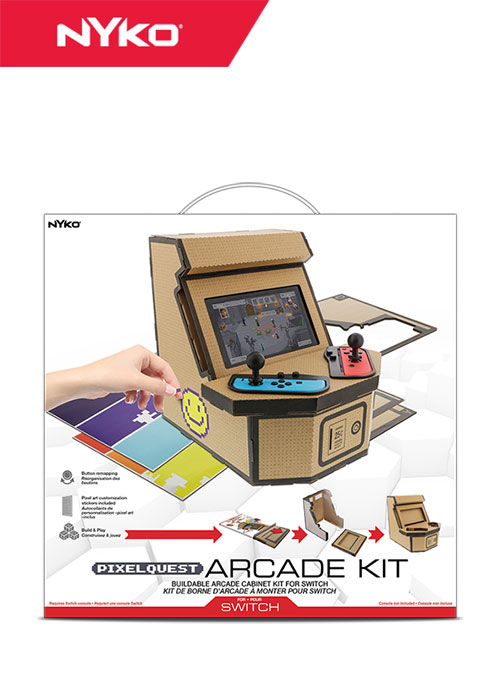 Nyko NS Pixelquest Arcade Kit
2
---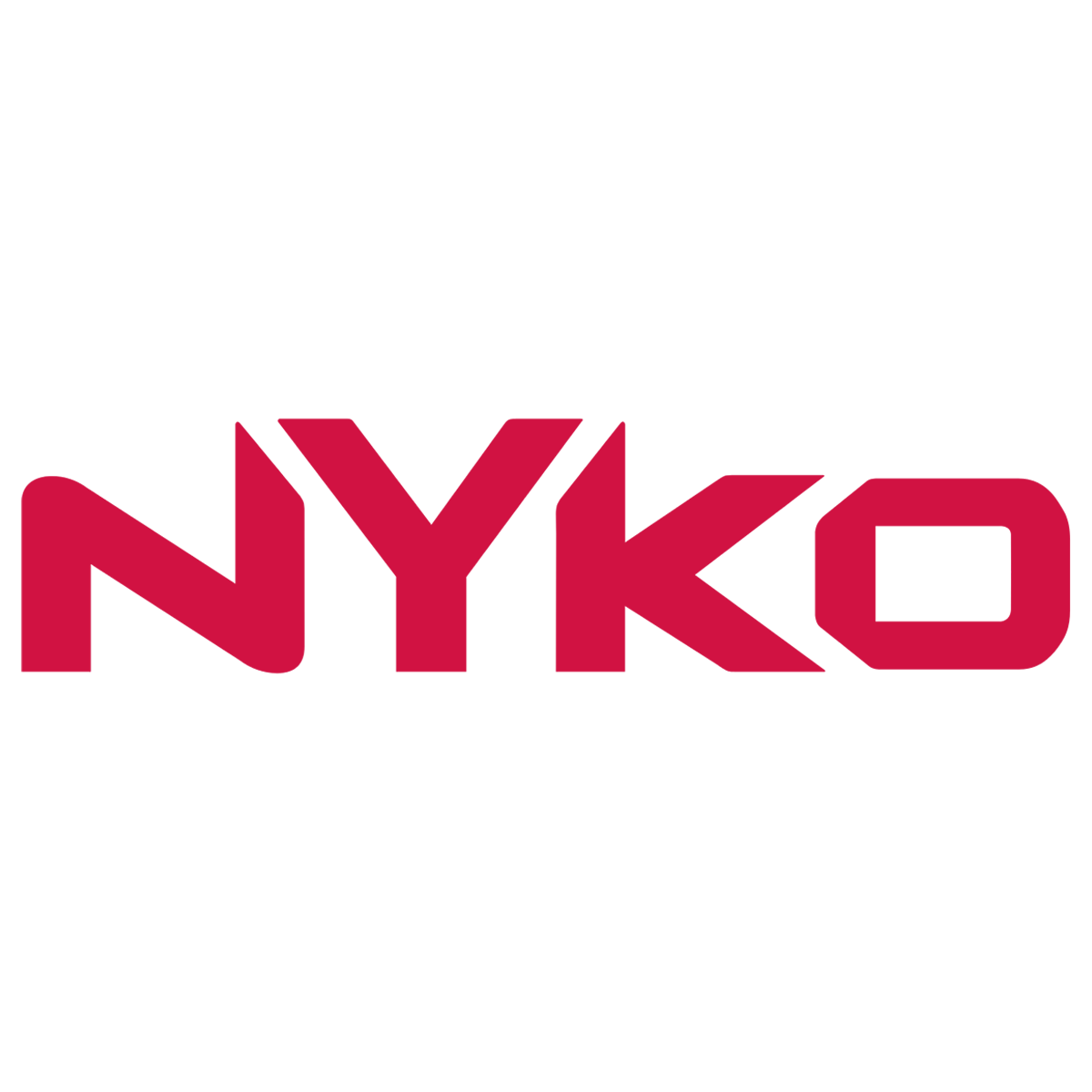 ---
Bring the arcade experience to your Nintendo Switch™ with PixelQuest Arcade Kit from Nyko. PixelQuest Arcade Kit is a buildable model of a traditional arcade cabinet. It houses the Nintendo Switch and both Joy-Con™ controllers providing 2-player gameplay with games that utilize a single Joy-Con. Two custom fit arcade sticks attach to the top of the Joy-Con analog sticks providing authentic arcade play. The mechanical button remapping enables the shoulder buttons of the Joy-Con to be pressed just like traditional arcade buttons. A cutout where the console sit in the cabinet allows a charging cable to be plugged in and keep the battery charged during long gaming sessions. Included in the kit is a set of sticker sheets featuring various colors allowing the cabinet to be decorated and personalized.
Buildable arcade cabinet with sticker sheets for customization
Mechanical button remapping for shoulder buttons on the Joy-Con
Includes two arcade sticks that attach to the top of Joy-Con analog sticks
Cutout allows for a charging cable to be plugged into the console
Cutouts for ventilation for the console
Includes 7 sheets of corrugated cardboard containing a multitude of die cut components to assemble
Features
Retro Arcade

Build and play with a traditional model of an old-school arcade cabinet

Build and Play

Includes 7 sheets of corrugated cardboard containing a multitude of die cut components to assemble

Arcade Precision

Includes two arcade sticks that are custom fit to attach to the Joy-Con™ analog sticks for authentic arcade play

Button Remapping

Mechanical button remapping allows the user to press the shoulder buttons on the Joy-Cons just like traditional arcade buttons