Noblechairs ICON Gaming Chair - BLACK EDITION
139.900

 K.D.
139.900

 K.D.
139.900

 K.D.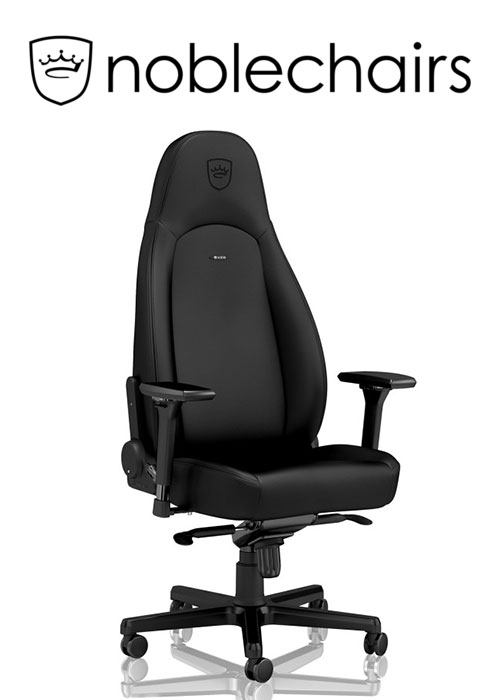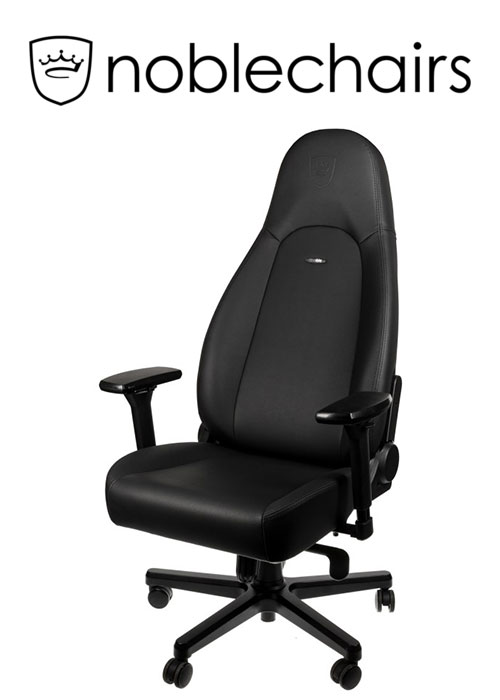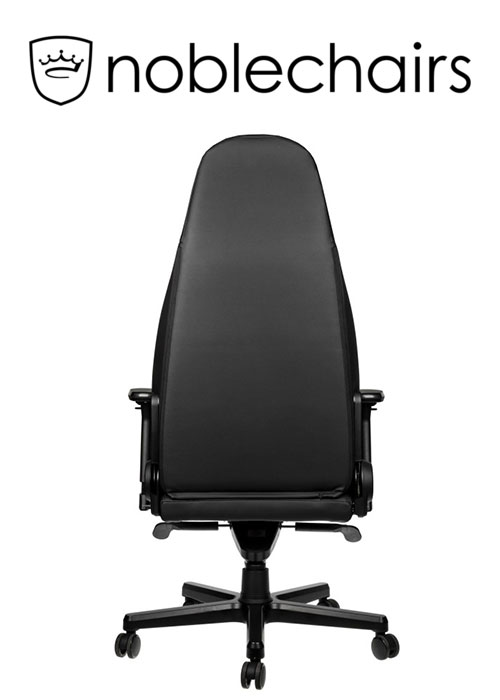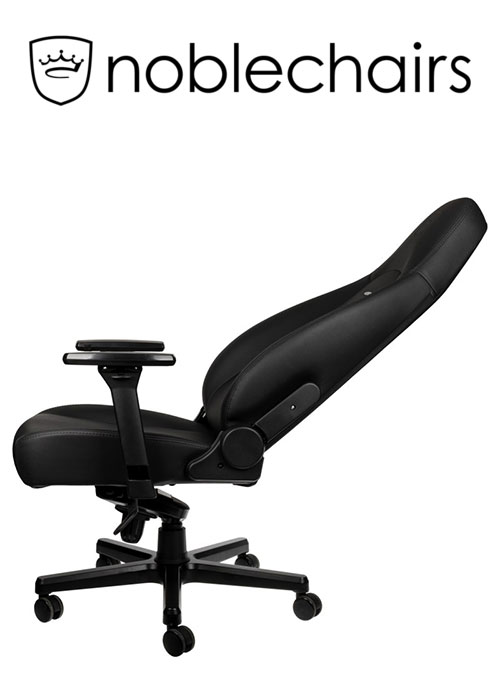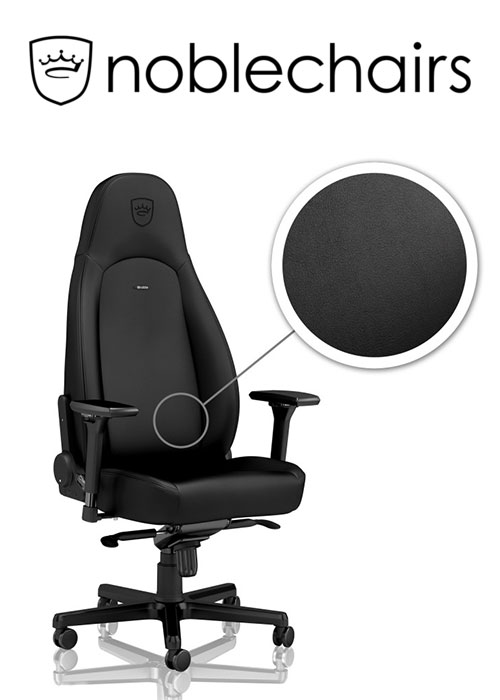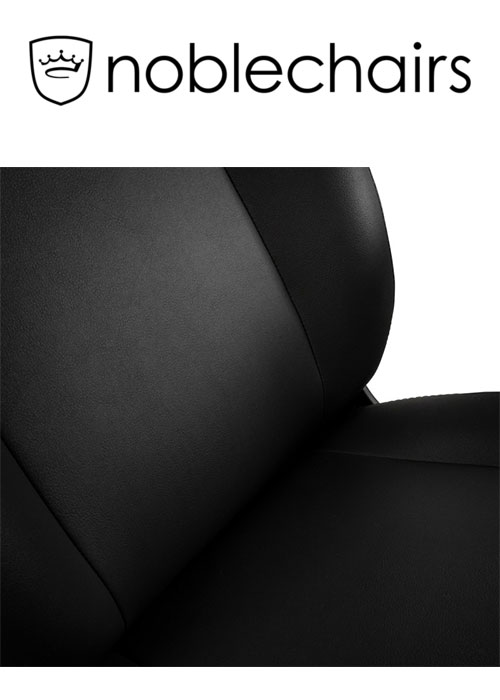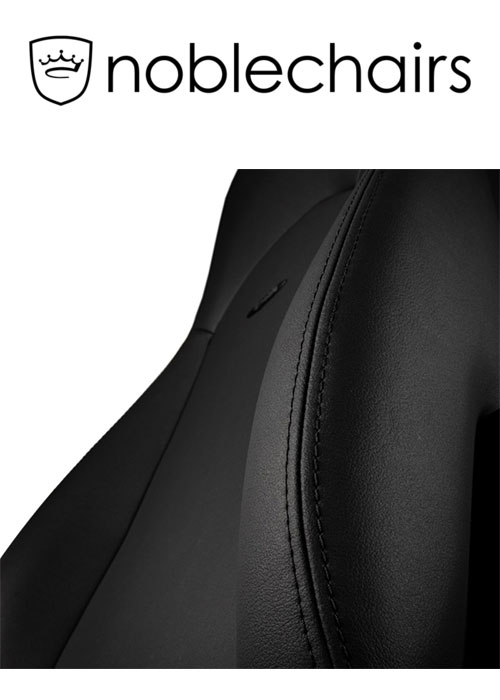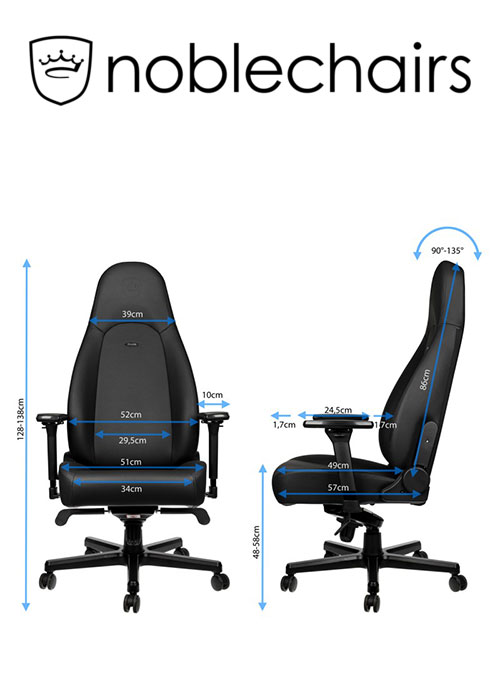 Noblechairs ICON Gaming Chair - BLACK EDITION
2
---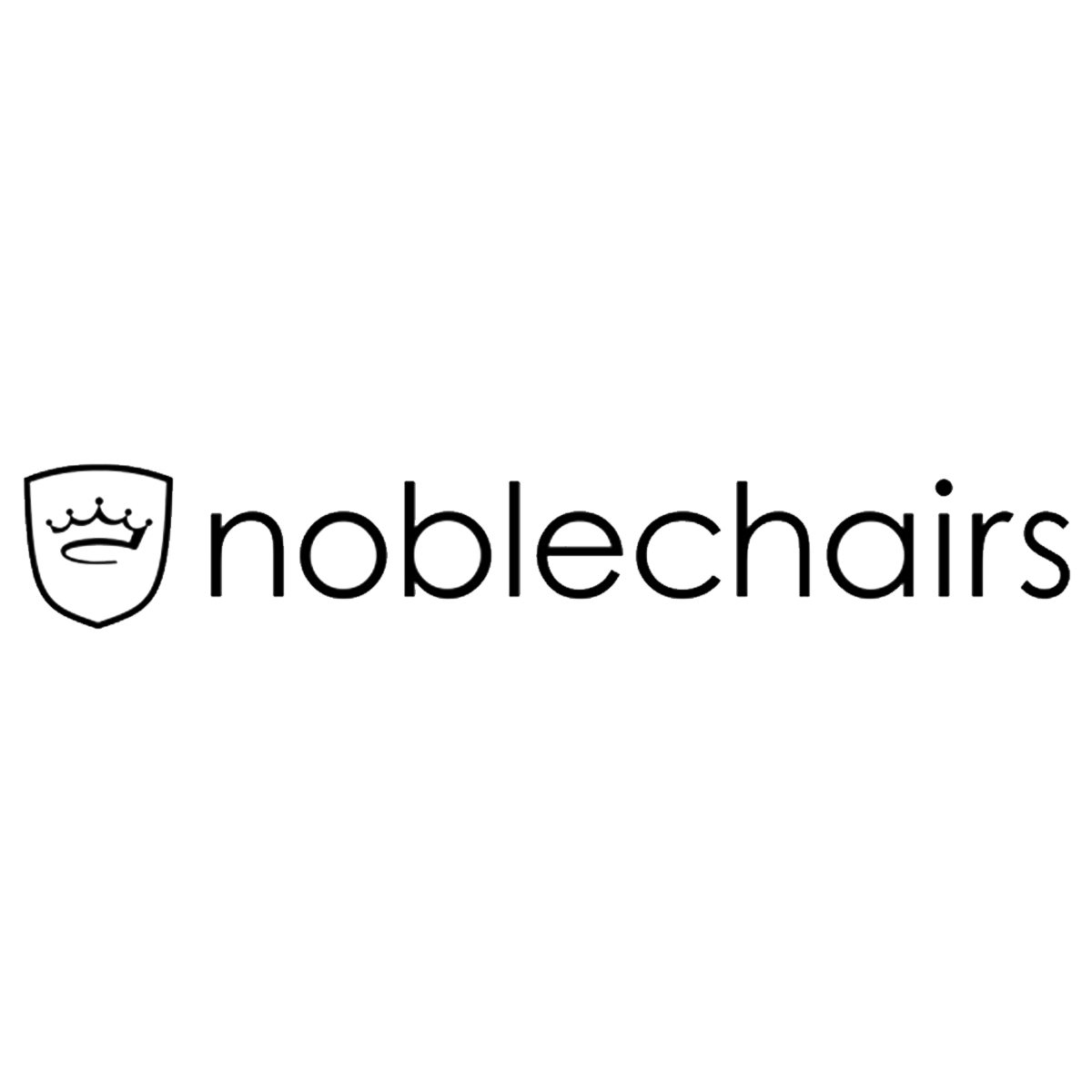 ---
Innovative PU Leather For Perfect Seated Comfort & Extended Durability
---
Only raw materials absent conventional solvents and that are based on high-quality aqueous PU systems and finishings are used. Thanks to a remarkable chemical reaction that occurs during the manufacturing process, users are able to benefit from the presence of microfine pores that are formed within the material that are permeable to both air and water vapour. This property ensures a unparalleled comfort over extended periods of time. No matter how long you sit, the surface is designed to prevent sticking and discomfort. Moreover, the durability of the material is outstanding: Even after years the surface will still look good. The material is tear-resistant, durable, highly abrasion-resistant and easy to clean.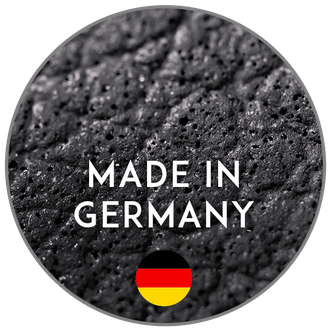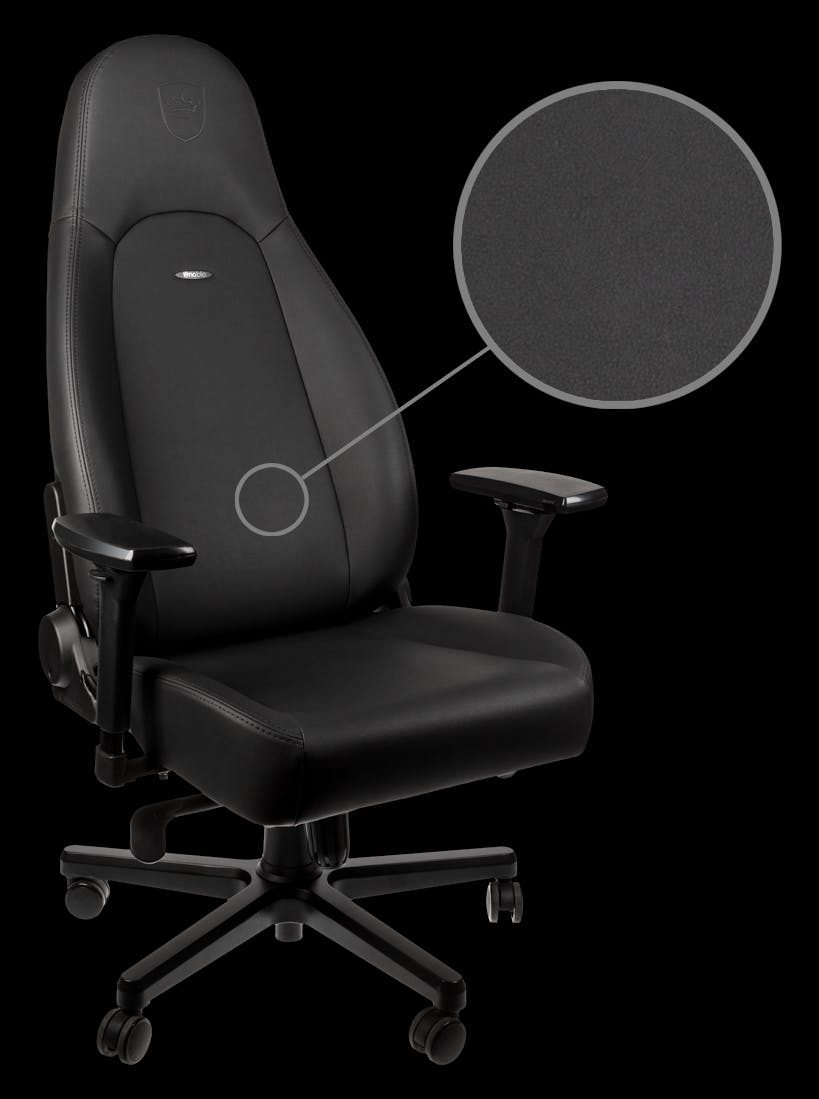 The noblechairs ICON Gaming Chair - Black Edition at a Glance:
---
Newly developed PU leather covering with breathable micro-pores
Comfortable & breathable cold foam upholstery
Increased durability thanks to increased thickness
Stunning stainless steel height/angle adjustment mechanisms
Maximum adjustability thanks to 4D armrests
Adjustables rocking mechanism and backrest
Quiet 60 mm castors designed for hard- and soft flooring
Designed for users up to 150 kg
The noblechairs ICON is the Best Gaming Chair of 2018!

At Computex 2018 in Taipei (Taiwan) the European Hardware Association bestowed the noblechairs ICON series the sought-after European Hardware Award 2018 in the "Best Gaming Chair" category, awarding them their well-earned crown for their superb series.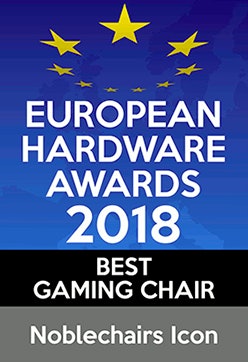 Premium Gaming Chair with Revolutionary PU Leather Covering!

Not only the suspension of a sports car determines the quality of every ride, but also the comfort of the seat. Thanks to this symbiosis of unique imitation leather, noble racing seat design and excellent ergonomic features, an icon among gaming chairs has been created that was developed for true champions: the noblechairs ICON gaming chair in the Black Edition.
Durable Materials & Premium Workmanship

---
Of course noblechairs also relies on precision machine-only manufacturing, as this is what makes the renowned perfection of noblechairs possible. Similar to the high-precision production lines of car manufacturers, robot arms create the steel frame ensconced within all noblechairs. This affords not only a flawless manner of construction, but also an extremely durable one that removes any shadow of a doubt over its durability over time. Even the coverings of the chair are created by industrial embroidery machines as no other method can guarantee the same consistency and quality of results.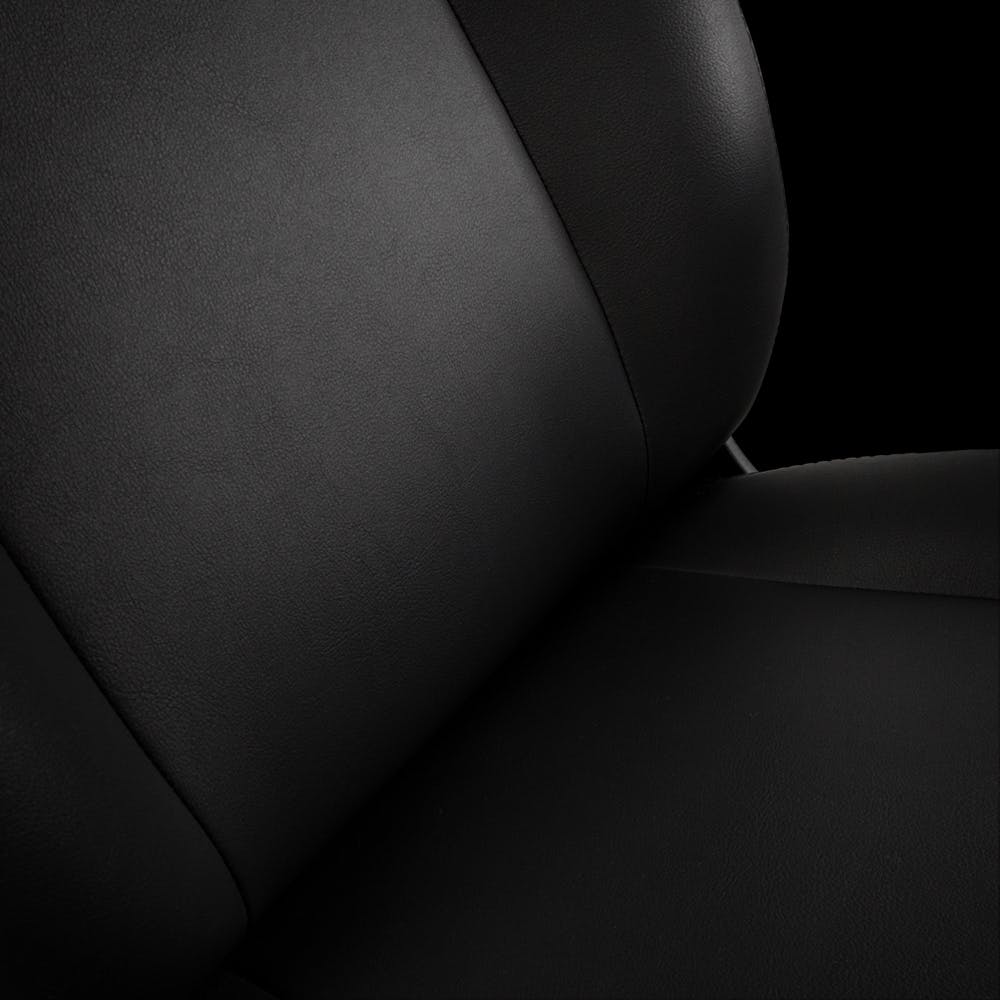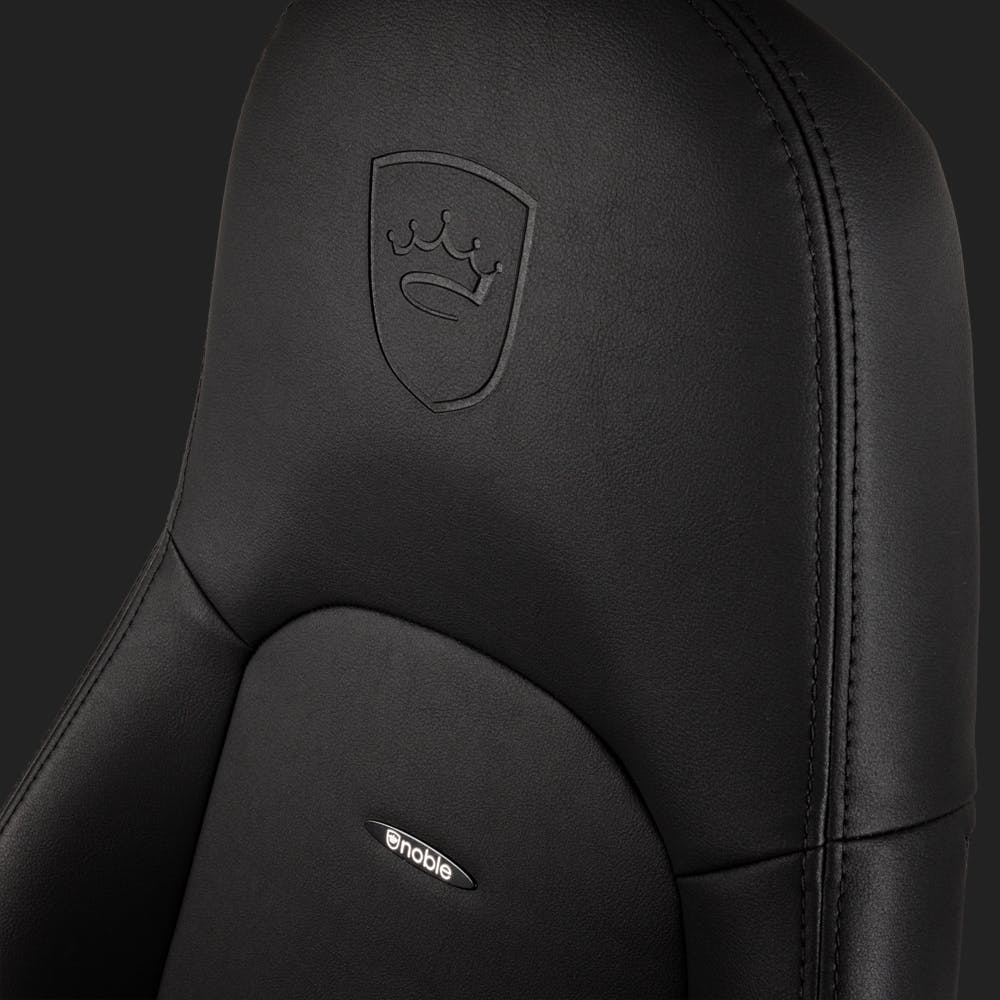 Premium Cushioning with Exceptional Durability

---
The development of the ICON Series meant getting back to basics and returning to the drawing board, and the cushioning of the chair in respect to ergonomics has been improved. First and foremost this is noticeable in the optimised backrest, which now offers even better lumbar support.
First Class Adjustability & Ergonomics

ICON Series from noblechairs also manages to offer not only a fresh sporting design, thanks to the use of attractive stainless steel handles for adjusting the chair, but also an unparalleled variety of adjustability options. Once you've taken a seat in the ICON gaming chair and adjusted it to your personal requirements, you won't want to get up again. Apart from 10cm height adjustability this gaming throne includes a comfortable rocking mechanism and an adjustable backrest and extremely practical 4D armrests.
The Perfect Position for Every User

---
The overhauled 4D armrests now better match the overall image of the chair, also enabling adjustment in four dimensions to allow every user to experience the perfect position for themselves. Apart from the smooth rocking mechanism allowing the chair to tip up to 11°, the backrest can also be adjusted from 90° to 135°.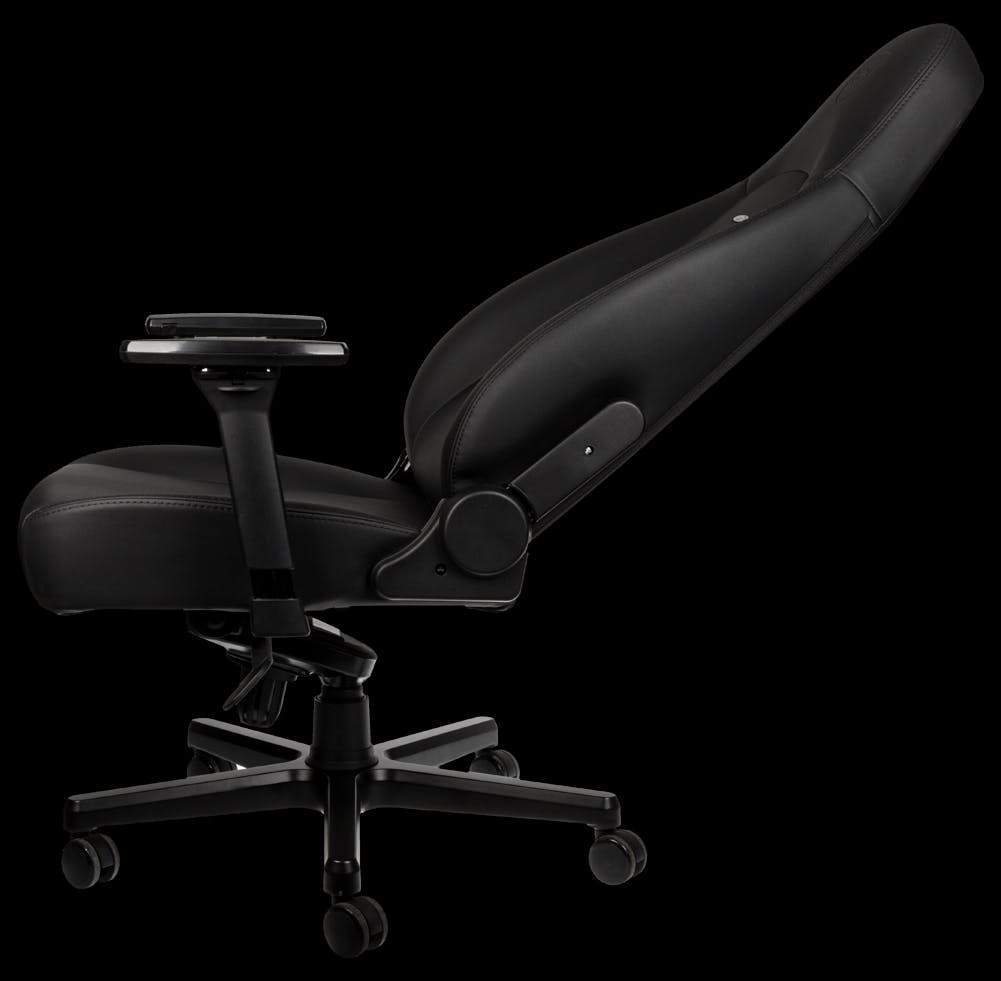 Designed for Hard & Soft Flooring

The base of the ICON Series from noblechairs is formed from a newly improved, powder-coated five-point base consisting of solid aluminium and special casters. These 60 mm casters have nylon cores and a polyurethane coating. As a result of the materials they are soft, quiet during movement, and equally suited to soft and hard flooring. The hydraulic gas lift is safety class 4 certified and, in combination with the newly optimised base, suited for a maximum load of up to 150 kg.
Specifications




Practical tilting function (max. 11°)
4D Armrests with maximum adjustability
Adjustable angle of the backrest (90° to 135°)
Adjustable seat height (approx. 46,5 – 56,5 cm)
Two comfortable cushions included
Deformation resistant cold foam
Durable hydraulic gas lift (Class 4)
Robust aluminium base
60mm Casters for hard- and soft flooring
Durable steel core
Max load of up to 150 kg
Manufacturer's guarantee: 2 Years
Weight: approx. 28 kg
Armrest depth: 24.5cm
Armrest width: 10cm
Backrest height: 86cm
Contact area of the backrest: 29.5cm
Seat depth: 49cm
Seat width: 51.5cm
Contact area of the seat: 34cm
Seat height: 46.5-56.5cm
Total depth: 57cm
Total height: 126.5 - 136.5cm



Material




Steel (frame)
Cold foam (upholstery)
Top grain leather, nappa leather or PU leather (cover)
Aluminium (base)
Nylon / polyurethane (casters)
Polyurethane (armrests)