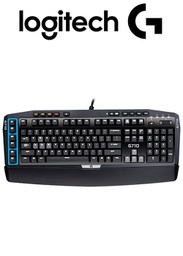 Logitech G710 Gaming Keyboard
49.000

 K.D.
49.000

 K.D.
49.000

 K.D.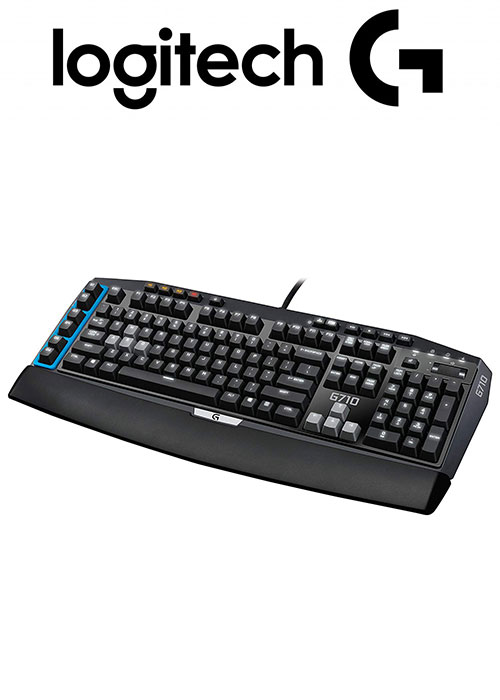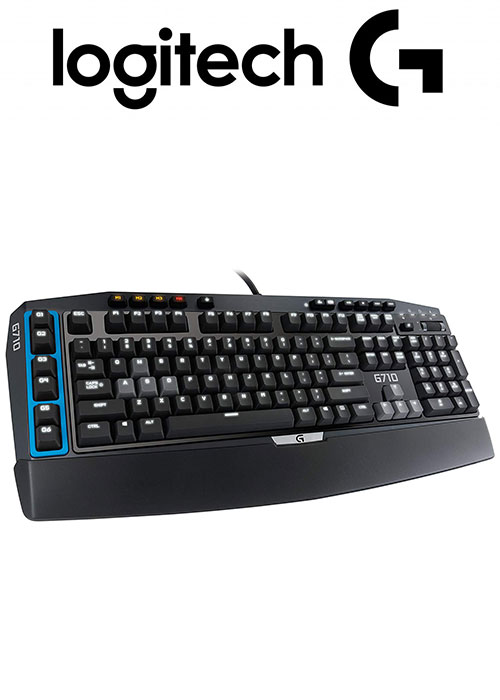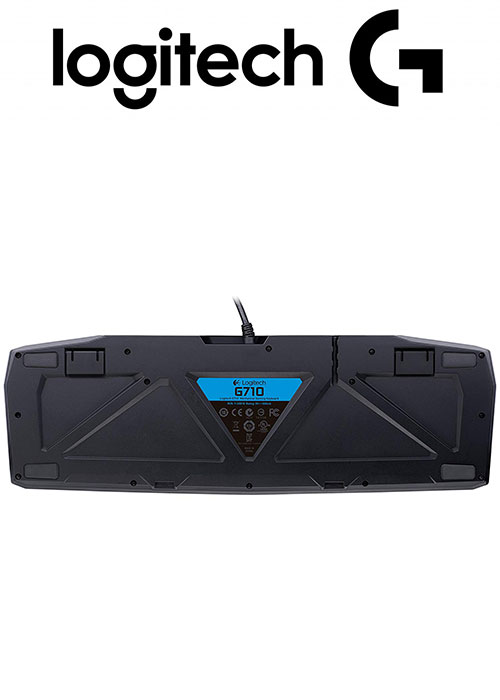 Logitech G710 Gaming Keyboard
1
---

---
Logitech G710+ Blue Mechanical Gaming Keyboard

High-speed tactile switches for feedback you can feel With this high-performance gaming keyboard, you can make the right moves with faster, flawless, precision. Mechanical keys with high-speed 'clicky' tactile feedback help you enter commands more rapidly so you can stay on top of your games.
High-speed tactile Cherry MX Blue keys
Adjustable dual-zone backlighting
6 programmable G-keys execute up to 18 unique functions per game
110 anti-ghosting keys and 26-key rollover for precision moves
One-touch media keys for instant volume, mute and media playback control
For Windows 8.1, Windows 8, Windows 7 or Mac OS X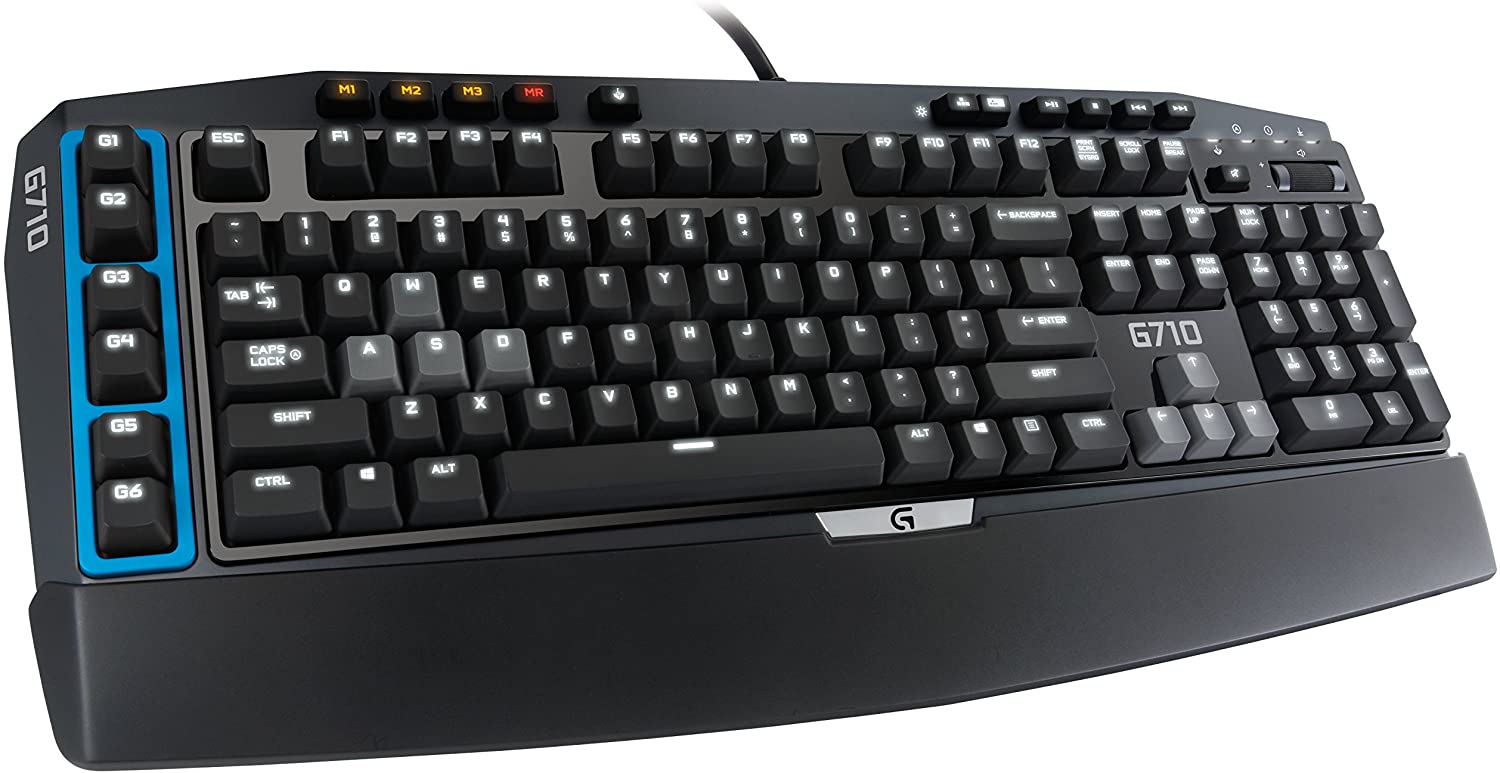 Cherry MX Blue high-speed mechanical keys

Go the distance with gaming-grade responsiveness and 'clicky' tactile feedback superior to rubber-domed keys. With an actuation force and distance of 45 grams and 4 millimeters, respectively, the keys are optimized for rapid command entry. Plus, they've been tested for durability to 50 million keypresses.
Adjustable dual-zone backlighting

Easily locate keys—even in low light. The entire keyboard is backlit in white LED light and adjustable to one of four brightness levels, plus 'Off'. For better visibility of the WASD and arrow keys, their brightness can be adjusted independently from the rest of the keyboard.
Instant media access

Convenient one-touch controls give you instant access to volume, mute and media playback without needing to press a function key. Game/Desktop mode lets you quickly disable the Windows/Context Menu keys to prevent accidental interruptions when you play.
Six programmable G-keys

With three macros per G-key, you can configure up to 18 individual functions per game*. Harness the power of G-keys to configure single key presses, complex macros or intricate LUA scripts on the fly and quickly simplify actions to stay immersed in your game and never lose a step. You can even create macros on the fly.

*G-key programming requires Logitech Gaming Software, available at website.
High-performance gaming keys


All 110 keys are calibrated to prevent anti-ghosting so you can press and hold multiple keys simultaneously without fear of missing or unexpected keypresses. And with 26 key rollover, you can press almost any number of keys plus modifier keys (Control, Alt, Shift) in any order and get exactly what you intended.
Connectivity plus comfort

Easily connect your mouse, headset or other USB device via the High-Speed USB Pass-through instead of searching for your computer's USB port. A detachable palm rest and durable tilt legs provide stability and comfort even in your most intense gaming sessions.